Access Invidual Files from BKF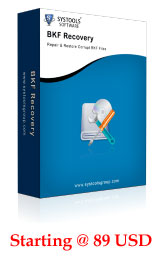 Serial Key of repairmybackup tool is available to Extract BKF Files
Updated Version 5.4 of SysTools BKF Repair Tool has launched with latest techniques. Now, it has become more powerful to provide maximum recovery of corrupted backup files. It gives you utmost satisfaction, so use it without any delay and get back all files and folders. You can check this software using demo version which works as same as full version. After checking the results, get Serial Key of repairmybackup tool(BKF Repair Tool) and extract the entire database with an ease.
Need to Access Individual Files from BKF – Get Serial Key of repairmybackup Tool
If you want to save your crucial database in a secure place then NTBackup is the best way to do this job. It provides you an option to create a second copy of your database in .BKF file format. You can use this copy to salvage your all database which is deleted or overwritten by mistake or become corrupted owing to corruption, hard disk malfunction and some other reasons. In that case, backup file can be very helpful for you to get each and every file. But assume that if backup (second copy) file got failed to open with NTBackup.exe utility then which step you will take to open or restore this file. No idea! Download trial version of SysTools BKF Repair tool and know how it is easy to access corrupted files from BKF database in healthy mode.
Prominent Characteristics of BKF Repair Tool
SysTools BKF Repair Tool is feature rich software, offers following features:
Easily handle all BKF Error messages.
Support to recovers Windows and VERITAS backup files.
Enable users to get instant backup recovery.
Provide facility to access individual files from BKF files.
Successfully run on all Windows Operating System.
Refund Policy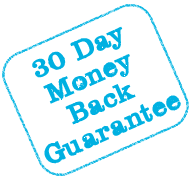 Useful BKF Recovery Links